WELCOME
Please join us in worship and celebration of the love of Jesus
every Sunday Morning at 10:00 am.
Children's Church during service for PreK to 5th grade.
Come experience the love of God among family and friends.
First Church of God is about people. We seek to: Invite people to Christ, Establish people in relationships, Inspire people to pray, Encourage people to worship, Equip people to serve and Empower people in mission, meeting needs, and bringing the hope of Christ to the worl

d.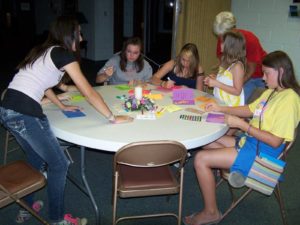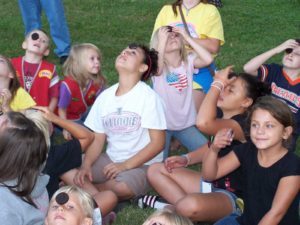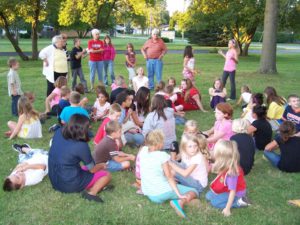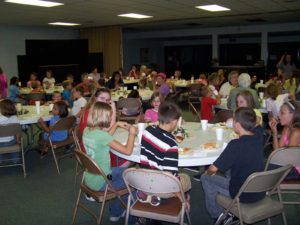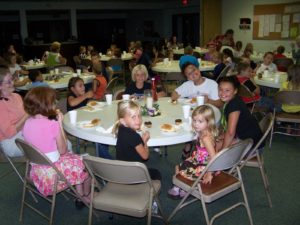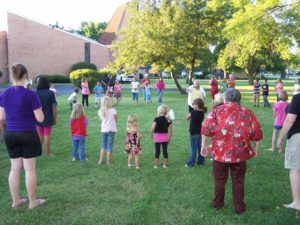 O.A.S.I.S. (Older Adults Still in Service) Gathering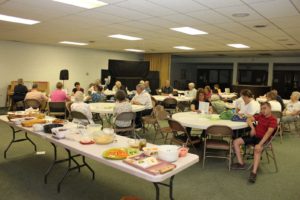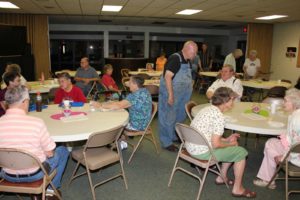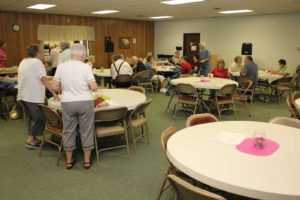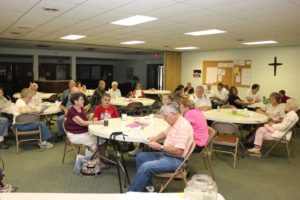 Contact information:
First Church of God
1080 Harrison St., Galesburg, IL 61401
Office: (309) 343-2179
Fax: (309) 343-2165
Office hours: 8:00 a.m. – 1:00 p.m. Monday – Friday
Senior Pastor – Dennis McQuown
dennismcquown@hotmail.com
Secretary Email: fcogsec@comcast.net
Upcoming Events and Information
**************************************************************************************************************************************************
PLEASE NOTE:
*Wednesday night Bible Study *
NO BIBLE STUDY on WEDNESDAY, MARCH 28th.
Ministry Board Meeting: Thursday, March 15th at 7:00 p.m.
14th Annual Spaghetti Dinner – Proceeds go to Saturday Night Alive in Jesus Ministry
Saturday, March 17th 5:00 p.m. to 7:00 p.m.
First Church of God 1080 Harrison Street, Galesburg, IL (309) 343-2179
Adults: $6.00 – Children (under 10): $3.50
Dinner includes: Spaghetti, vegetable, garlic bread, dessert & drink!
We will have music, bake sale, and a
silent auction this year during the dinner.
Joyful Noyz Homecoming Concert & Dinner
will be held on Saturday, April 7th.
Flyers are available! We have posted a sign-up sheet for items needed for the dinner.
If you feel led to help out in this area, please take a look.
It is posted on the bulletin board in the Fellowship Hall. Thank you!
Pathway Devotionals – The next Pathway Devotional you may receive by
ordering
them from Warner Press. The information needed for ordering is just
inside the
booklet that you have for last quarter if you need that information.
Your Help is Needed!
Power Point, Visitation, Open Gym, & FISH.
Contact Virgil Frye, another Board member or call the office to volunteer!
(Anyone willing to help with Power Point would be given ample instructions before doing it on their own)
Food Bank
Hours: Thursday 4:00-7:00 p.m.
If there is an emergency need, please contact Dale Judy (221-0065) or Cheryl Judy (368-8452)
The Food Bank will be open every other Sunday immediately
following morning Worship Service for a very short time.
Connect Yourself to Facebook!
If we need to cancel Church services or events due to weather,
we will post it on our church Facebook page.
We also post upcoming events.
It will be another way to connect with the church.
Prayer Requests:
Gaynel Matheny – Bonnie Yelm – Pete/Terry Hillier – Bonnie Halliburton – Baby Sawyer
Ray/Maxine Darst – Pat Pierce – Jerri Livingston – Jim Gray – Jean Hall – Rhoda Yette
Howard/Mary Wilson – Ronnie Ericson – Natalie Dalton – Brian Frye – Joyce Brown
Janet Wilson – Anita Williamson – Richard Martin –
Joyce Lawrence – Eileen Boden
Rhoda Cherrington – Special Unspoken – Family of Gary Smith- Our Congregation
If you have a prayer request for the Prayer Chain, call the church office.
Mark Your Calendars:
March 15 – Ministry Board Meeting – 7:00 p.m.
March 17– Annual Spaghetti Dinner (Saturday Night Alive in Jesus) – 5:00 – 7:00
March 25 – Palm Sunday
March 25 – Musical – 6:00 p.m.
March 28 – No Bible Study
March 29 – Maundy Thursday Service – 6:30 p.m.
March 30 – Good Friday – Office Closed
April 1 – Easter Sunday