No church exists alone, every congregation is a part of a larger community. We are on the same team with the church internationally, nationally, statewide and locally.
As a congregation we help support a missionary family,
Bobby, Jenny and Moore Mihsill; Missionaries to Cote d'Ivoire
Teaching at IBAO (West Africa Bible Institute)

Helping the national church development

Training leaders for the Children of Promise program

Coordinating work camp teams coming to Cote d'Ivoire
We also participate in
Helping Hands Ministry
support for
Jhennifer Victoria Dias Bragg from Belem, Brazil.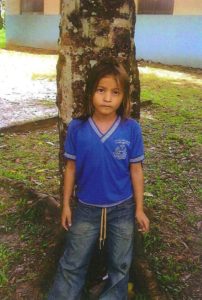 Jhennifer lives with her mother and sister and brother. Please pray for her and her family as they hear the Gospel and see it lived out.
Locally, you will find various individuals helping in our Rescue Mission as well as our nursing homes.
The church is always about outreach whether the need is close by or far away and is only limited by our faith and hearts desire to reach out to needs all around.